The Great Escape: Kyoto
August 26, 2022
Based between Paris, Kobe, and Tokyo, Yoko Ooka is a communications consultant for luxury lifestyle, gastronomy, and the arts, having worked with storied French luxury brands such as Baccarat, Louis Vuitton, Champagne Louis Roederer, and Le Meurice. She is also the Japanese ambassador for Métiers Rares, a French studio specializing in the sourcing and storytelling of fine crafts. Here, she shares hidden gems and artisanal spots in Kyoto.
What is your essential list for someone who's already "been and done" Kyoto and wants to discover hidden places and experiences?
The Raku Museum is situated immediately next door to the Raku family home and workshop. Famous internationally for its Raku ware, the collection has been formed over 450 years of Raku family history. Rooted in the past but looking to the future, each tea bowl expresses a beautiful microcosmos.
Owned by Kaikado, the famous tea caddy brand since 1875 (they also have their caddies displayed at the Victoria & Albert Museum in London!), Kaikado Café is the perfect relaxing place.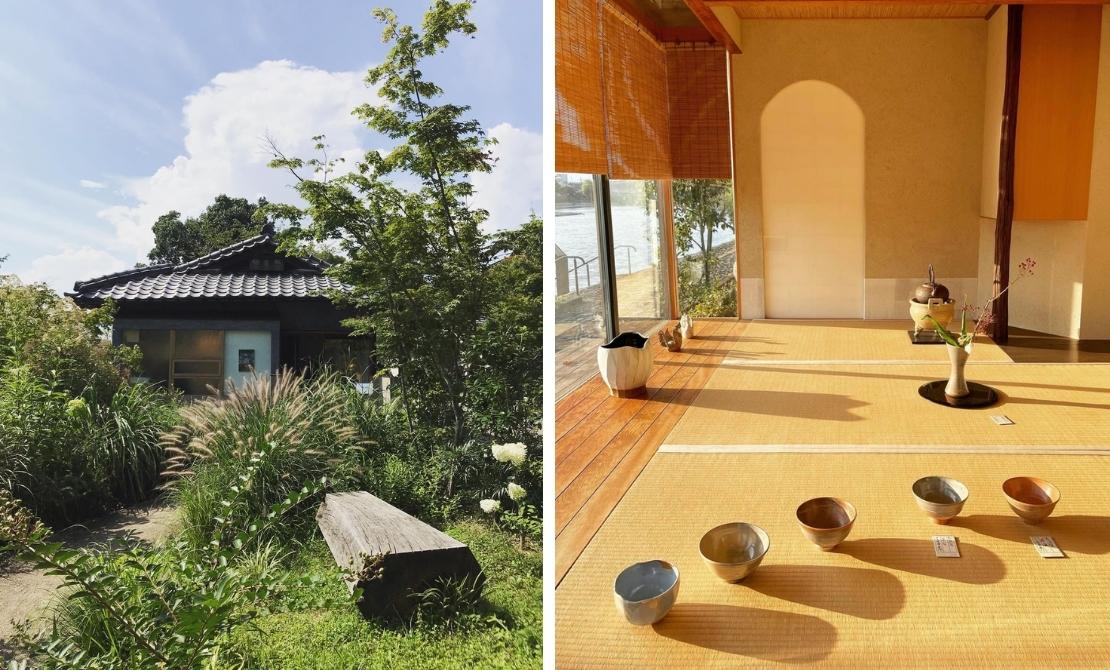 Asahiyaki Gallery
Asahiyaki has been making pottery for tea for 400 years in Uji, Kyoto. The current Master Hosai Matsubayashi is the 16th generation of the family. The gallery shop is a hidden gem in Uji, in the southeast of Kyoto.
Seishodo Yamashita, specialist of new and old tea ceremony utensils for 170 years since its establishment in 1847. You can discover the most beautiful selection of authentic and modern Kyoto craftsmanship. They've also opened Seishodo Yamashita THE ROOM as an annex. It's a contemporary art project space that supports artists from Japan and abroad.
World-renowned Chef Alain Ducasse opened Muni Alain Ducasse in 2020, a contemporary restaurant for the dinner time in the Hotel Muni next to the Togetsu Bridge in Arashiyama. The Executive Chef Alessandro Guardiani has a sophisticated approach of French cuisine. A walk along the Katsura River after dinner will take you back to the old days of Kyoto.
Established in 1893, Suetomi is a long-standing favourite Japanese confectioner in Kyoto. The boxes and paper bags wrapped in the symbolic colour called Suetomi blue bring back many happy memories. I recommend the tea ceremony fresh confectionery, which is sweet and elegant in taste.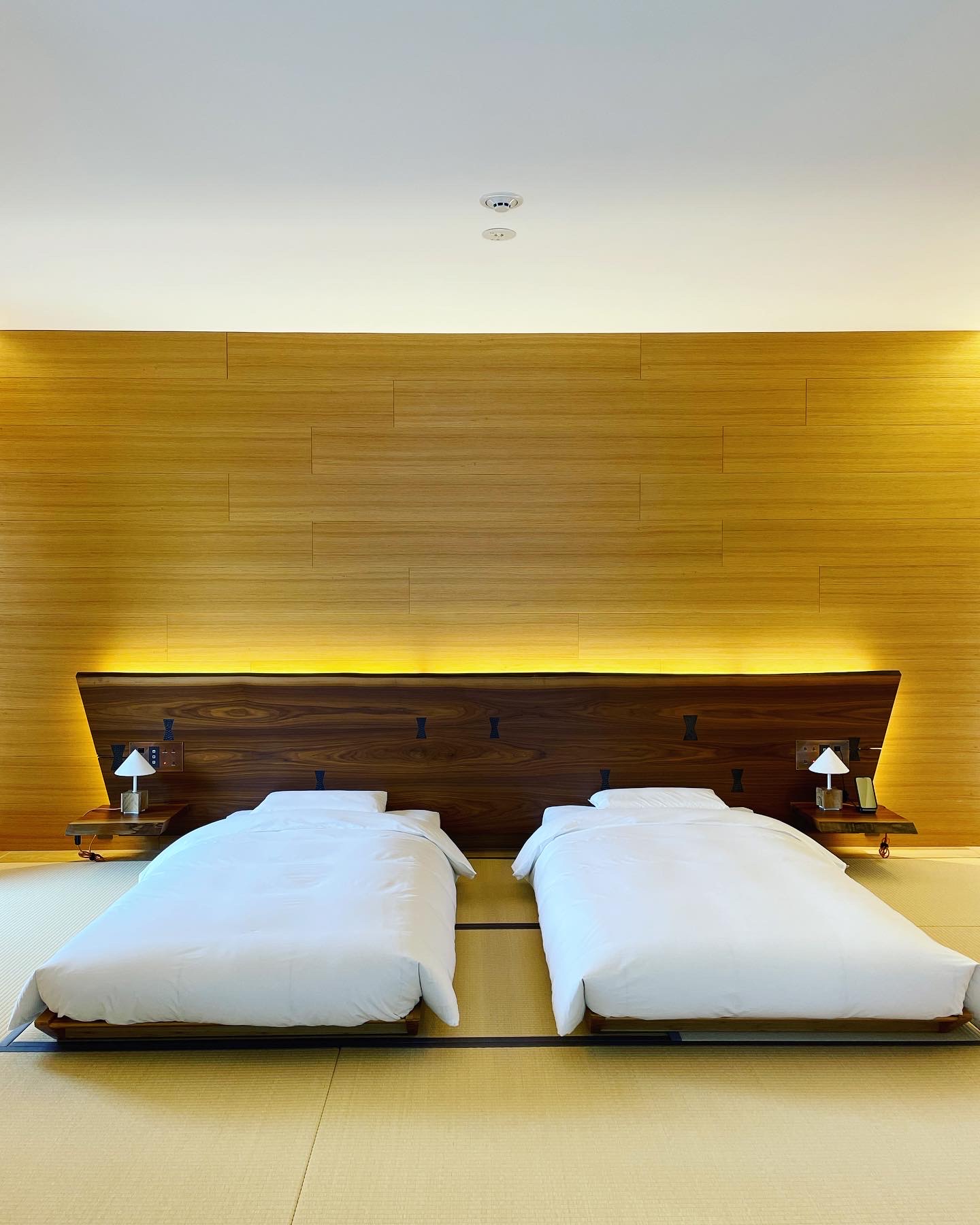 Shinmonzen
Shinmonzen is the new gem of Kyoto, a luxury boutique hotel designed by one of the world's most celebrated architects, Tadao Ando, with cosmopolitan interiors by Remi Tessier. Inspired by a Japanese traditional Ryokan and surrounded by art pieces, you feel so comfortable, far from the hustles and bastles of the City.
HOSOO Gallery is an art gallery by HOSOO, a long-established company of Nishijin weaving of Kyoto, Japan. Through collaboration with experts, you discover exhibitions that approach dyeing & weaving from a variety of perspectives such as art, design, crafts, and science. Always questioning, "Who are we? What is beauty?"
Tofukuji is a zen temple, located in southeast Kyoto founded in 1236. In 1936, the famous modern garden architect Mirei Shigemori designed stones and checker-board moss gardens. Its particularly famous for the spectacular autumn colors.
Kyukyodo, established in 1663 during the Edo period, is specialized in incense, calligraphy and painting supplies and paper products. I go for the exceptional quality of gansai (Japanese watercolor)
@kyoto.kyukyodo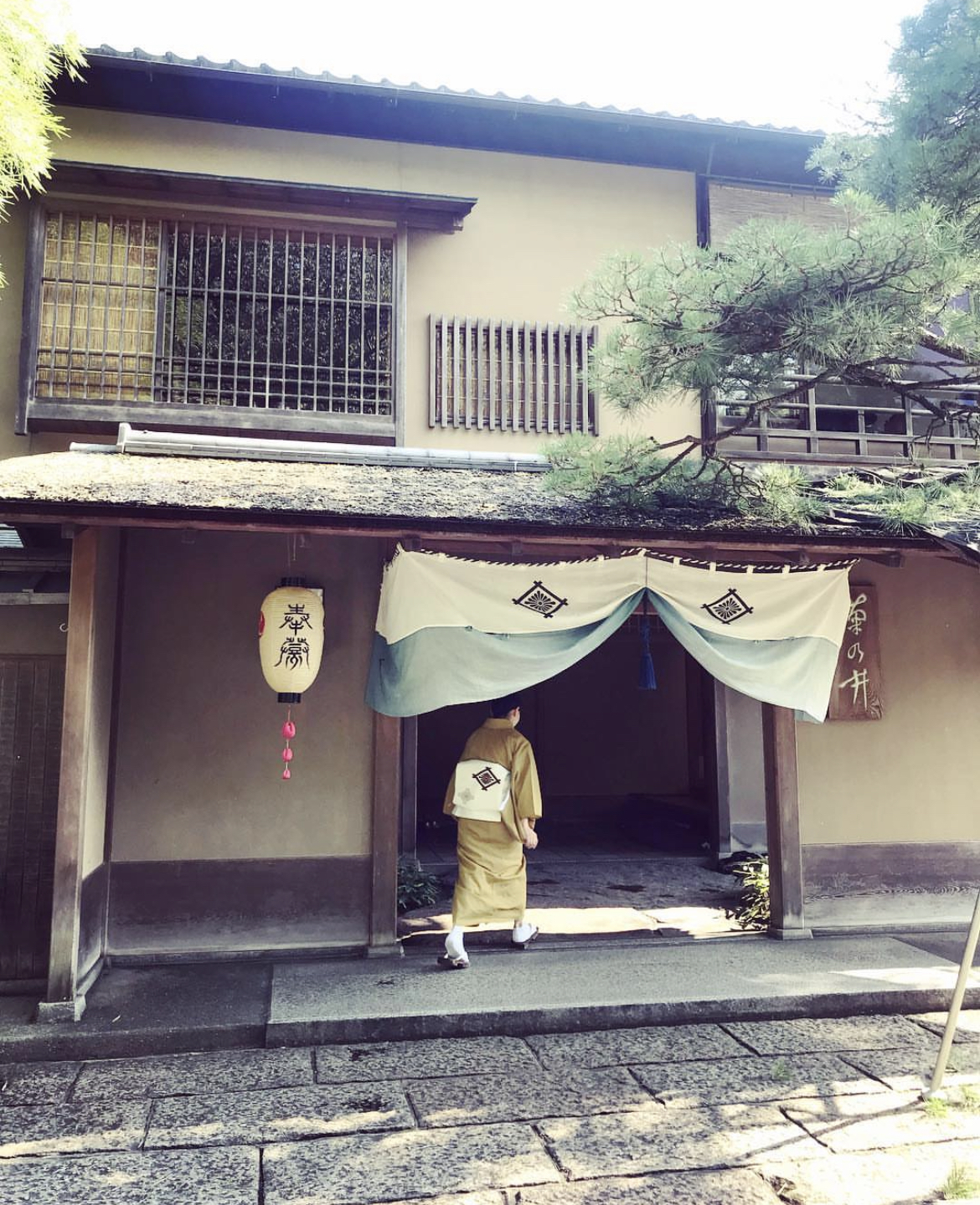 Kikunoi
For an authentic lunch with family, I always go to Kikunoi, owned by Master Murata, a traditional Japanese gastronomy restaurant which is an institution today. Every single details is perfect here.
You work with many artisans and Japan is a country respected for its craftsmanship traditions. Can you share with us some of the interesting people we should keep in our sights?
You must check GO-ON, a Kyoto-based group of six people with backgrounds in traditional Japanese craft. They are expanding their know-how to other fields, in art, design, technology. They usually work individually in different fields, but they gather their creativity and energy for incredible projects.
Takakuni Kawahara is today the last holder of the know-how of the Japanese paper Birudan washi. He is the founder of the Kawahara factory, located in the small village of Tateyama, at the foot of Toyama mountain. Taka grows the raw materials himself. He says that "To make high quality paper, it is very important to cultivate the materials and treat them carefully. So that he can create papers that are distinguished by their excellent durability and that could be stored for over 1,000 years. This is my legitimacy and my pride."
Japan is opening up with new destinations getting ready to welcome visitors. What are some of the places within Japan you would recommend for a weekend side trip?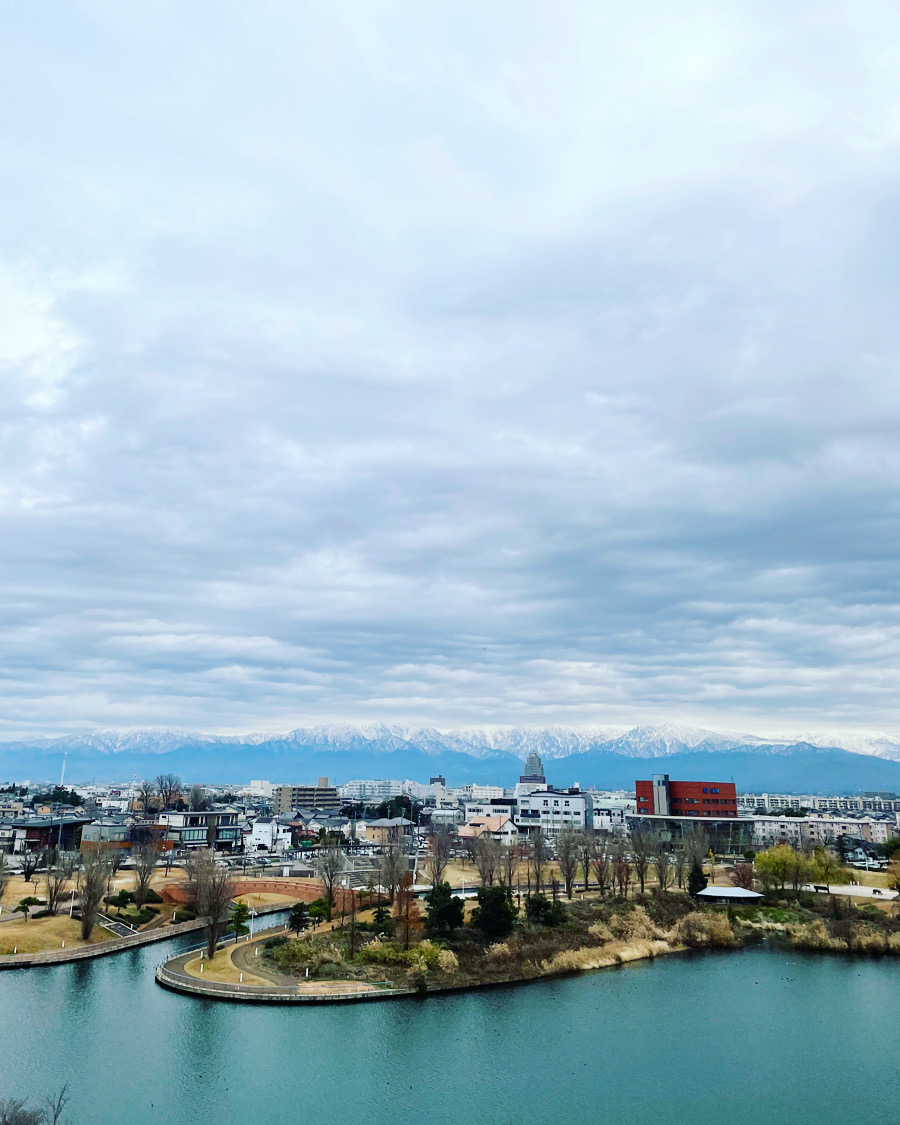 If you are going on a weekend trip, Toyama City is the place to go. Close to Kanazawa known as Little Kyoto, the city offers nature, art and food, and is full of attractions such as the Toyama Prefectural Museum of Art and Design and Toyama Glass Art Museum designed by Kengo Kuma.
If you like sake, there are sake breweries all over Japan. My latest favourite is Shichiken in Yamanashi Prefecture. The family has been brewing sake since 1750, drawing on the charms of the famous Hakushu water near Mt Fuji. Shichiken's sparkling sake is very well received abroad and it's perfectly matching with French cuisine!
Follow Yoko on Instagram at @mademoiselleyoko.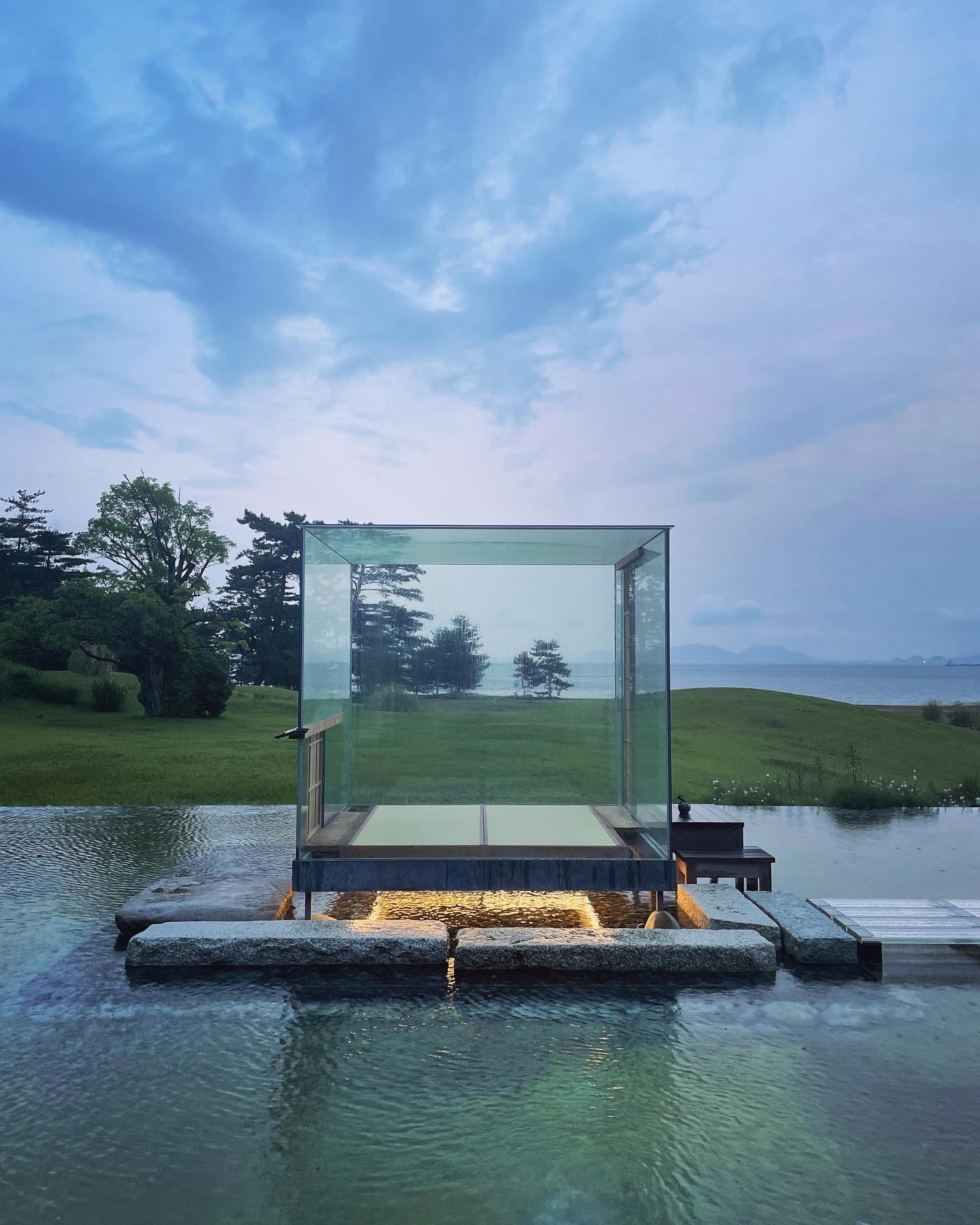 Glass Tea House Mondrian
Benesse Art Site Naoshima has a world-renowned island and hotel for art lovers, but there're always reasons to go back. This Spring, new Hiroshi Sugimoto gallery "Time Corridors" has opened within the hotel, where guests can admire Masterpieces 24h. Also his Glass Tea House "Mondrian" that travelled from Venezia to Versailles, has finally arrived in Naoshima. Enjoy the flow of time.