The Great Escape: Istanbul
October 12, 2022
Sinan Sökmen
Sinan Sokmen is the founder and the CEO of Istanbul Tour Studio, a boutique travel agency that designs perfectly curated tours in Turkey.
Istanbul has always been a 'hot' destination with no shortage of amazing landmarks. Beyond the known tourist attractions, what are your secret places and great finds?
I love spending time in the backstreets of Istiklal Avenue. It's very rich in terms of eats and drinks, exhibits and musical events. I enjoy drinking my morning coffee at Soho House and The Allis. Its garden is like a hidden oasis in the middle of the city.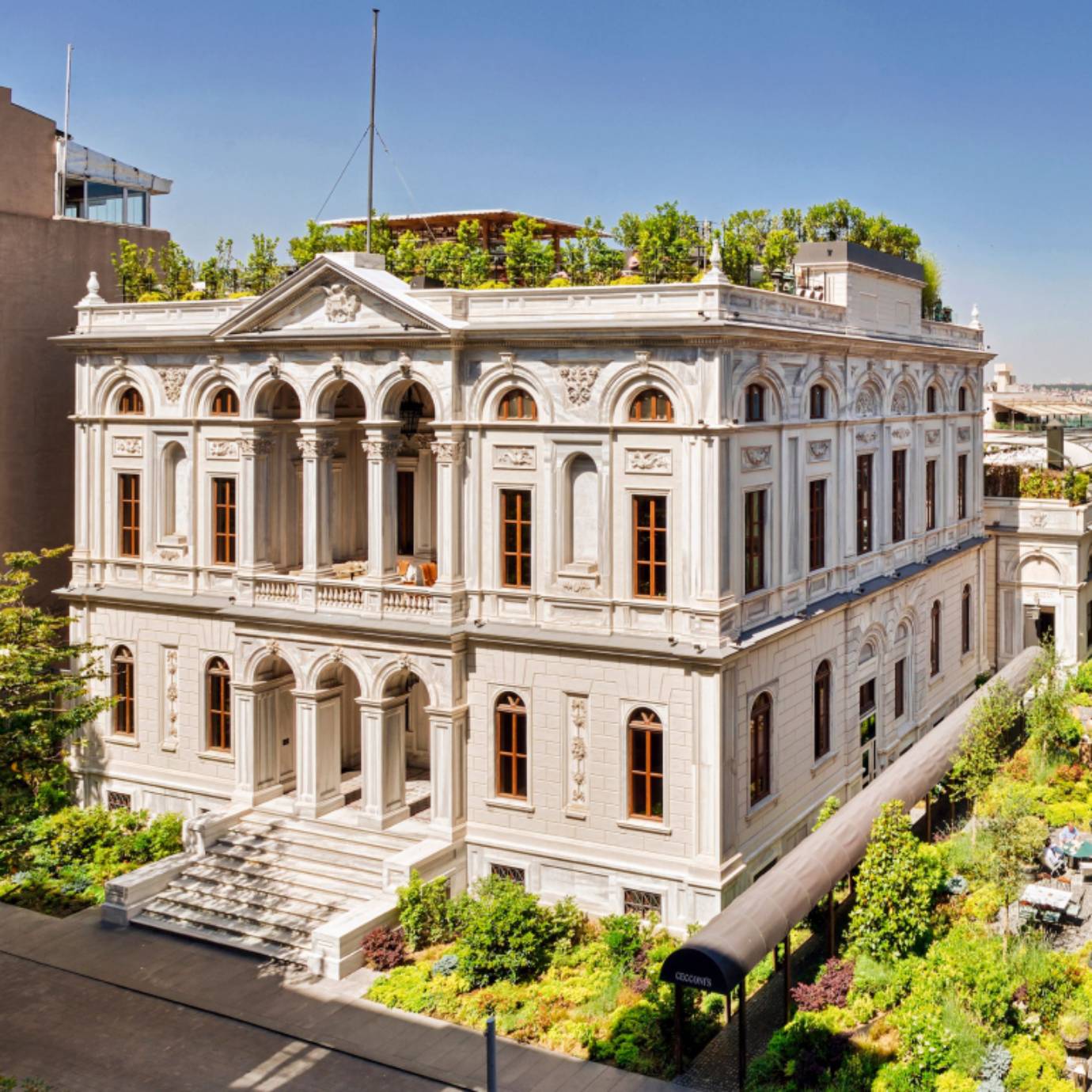 Soho House Istanbul
Pera Museum hosts very interesting exhibitions although one should definitely not miss its permanent collections about Orientalist paintings, "Anatolian Weights and Measures", and "Kütahya Tiles and Ceramics".
Sofa Art and Antiques is a mind-blowing antique shop with a very rich collection, almost like a museum shop.
Crimean Memorial Church, in its offbeat spot, hosts alternative events including fashion shows, music events and other special gatherings. Make sure to keep an eye on here.
The historic Mısır Apartmanı houses a number of independent art galleries such as Galeri Zilberman and Galeri Nev.
Vitruta has a great collection of design items that vary from notebooks to bags and shoes.
Zübeyir Ocakbaşı, for a delicious kebap experience, is a must. For those who prefer fish and vegetarian options, I would suggest Karaköy Lokantası, very cozy in its new space.
When I'm in a hurry, I love to snack at Tunç Balik with a smoked salmon stuffed inside a freshly baked bread with some tarama paste in it- it's so good!
Monkey Bar rooftop is great for a sunset drink – especially in long summer nights.
SalonCuma takes you on a time travel with its 60s-inspired art nouveau decoration and elegance. This is a great option for cocktails. Last but not least, Tavern for a late night drink is always fun.
If there was one neighborhood in Istanbul worth exploring that captures the undiscovered heart and pulse of the city, what would it be and why? And what are the highlights of this place?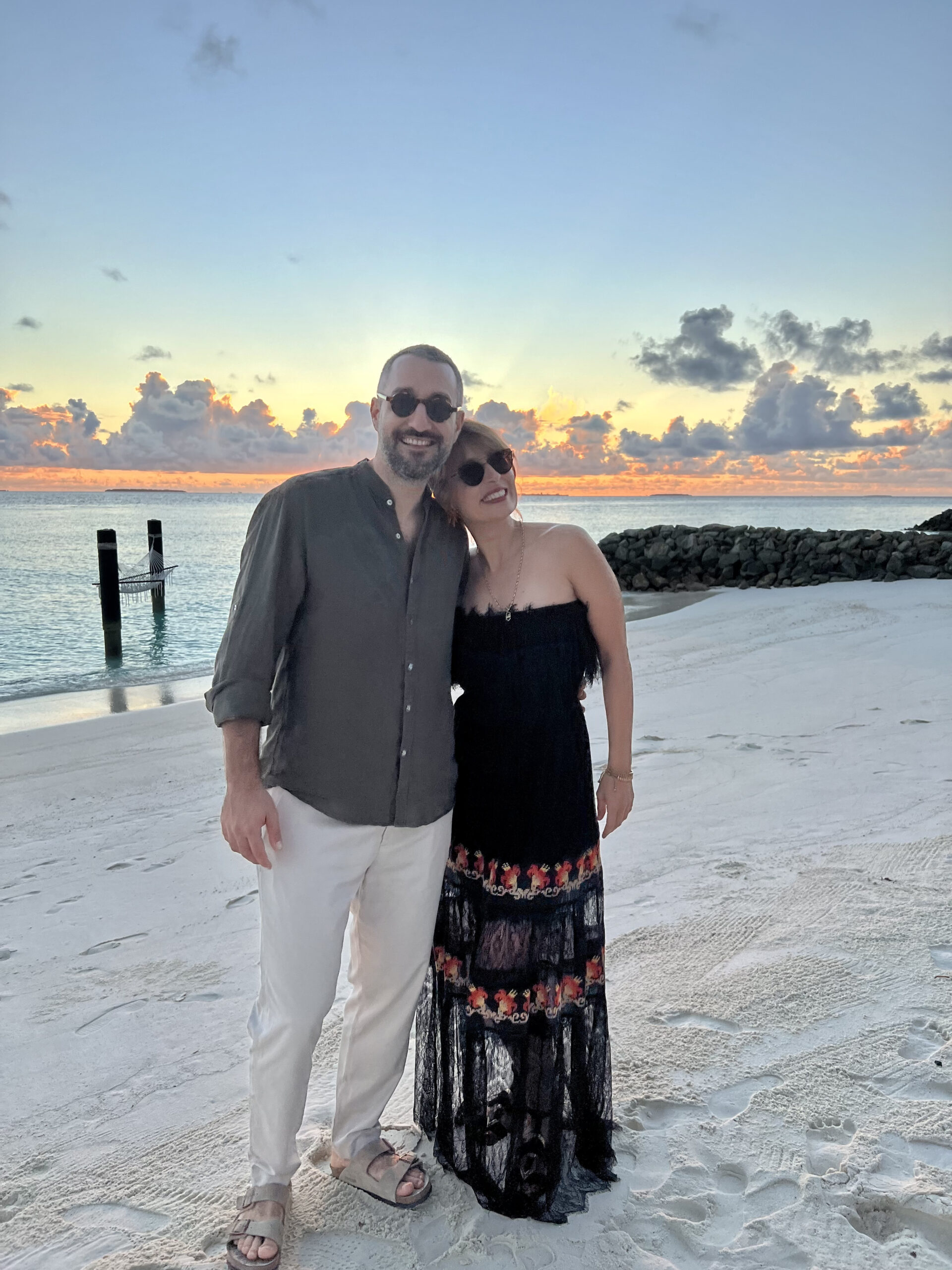 Sinan Sokmen
I believe there are no more secrets in this digital age yet there are definitely places that are lesser known – which is sometimes for the good. Ayvansaray and Balat neighborhoods are amongst such places. Visiting the Balat Semt Pazarı (farmers market) or traditional coffee houses is a very real experience. I always enjoy getting lost in farmers markets. I also love walking along the backstreets of Ayvansaray that lead into land walls of ancient Constantinople. Here you witness a different Istanbul – very traditional in a spectacular way. There are a number of interesting religious lodges here from Islamic to Jewish and Christian. Holy waters underneath some Greek Orthodox Churches are definitely worth a visit if you like mystical places.
What are some of your favorite weekend getaways within Turkey?
I love the North Aegean coast of Turkey. Due to numberless olive trees, it's green as it gets. In summer days, weather is mostly pleasant thanks to the continous breeze. Bozcaada Island (ancient name Tenedos), Asos and its surrounding, and Ayvalık are among my top destinations for weekend getaways. All three destinations offer an array of both organized and unorganized beaches. They all have delicious cuisines – especially sea food and authentic mezes. Akvaryum Otel at Bozcaada and Adatepe Ida Blue at Adatepe village are among my personal favorites.
—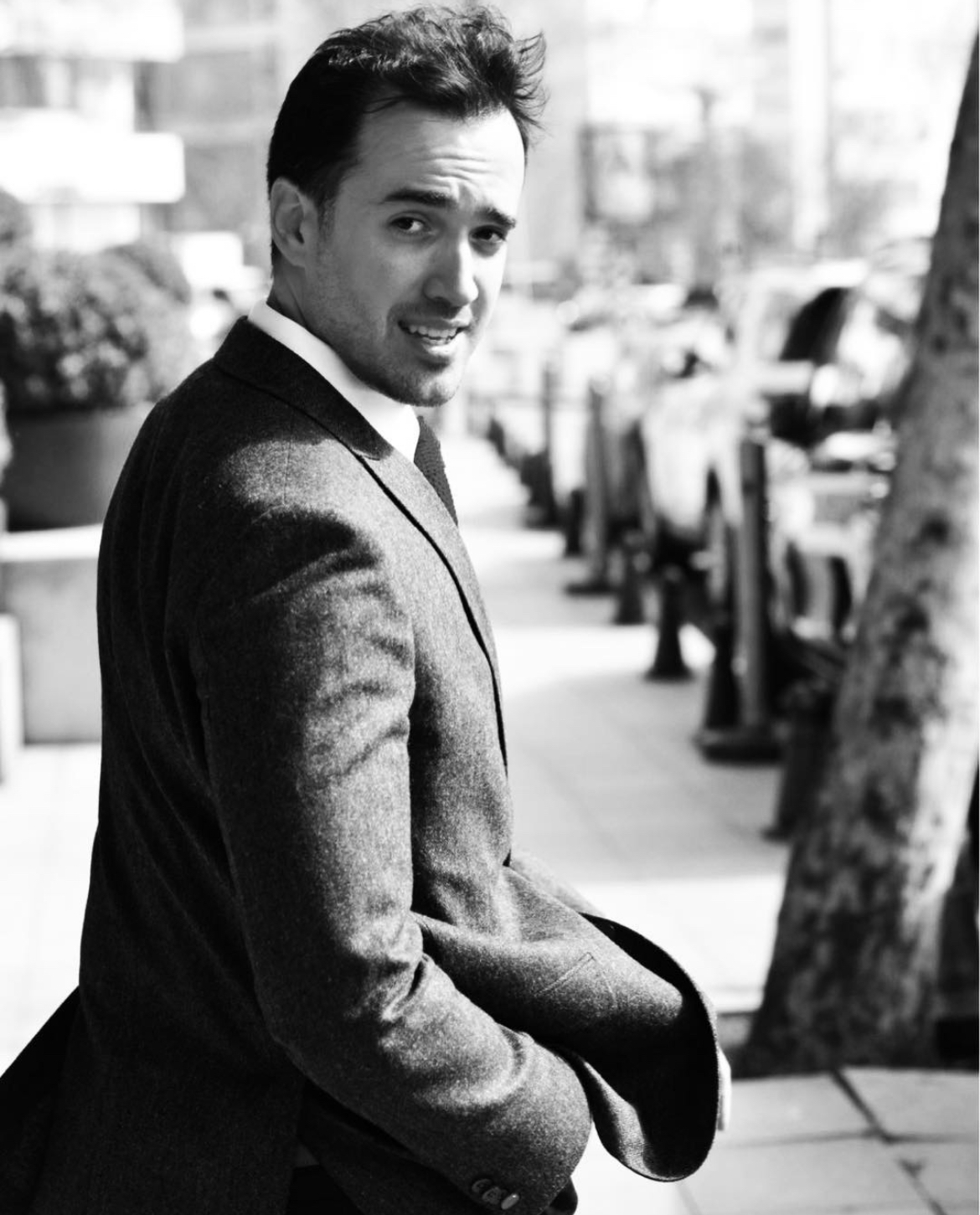 Arda Sayıner
Arda Sayıner is a Turkish lifestyle journalist with over 20 years of journalism experience. Currently based in London, he represents Turkey's leading newspaper Hürriyet and writes about travel, food, luxury and art.
Istanbul has always been a 'hot' destination with no shortage of amazing landmarks. Beyond the known tourist attractions, what are your secret places and great finds?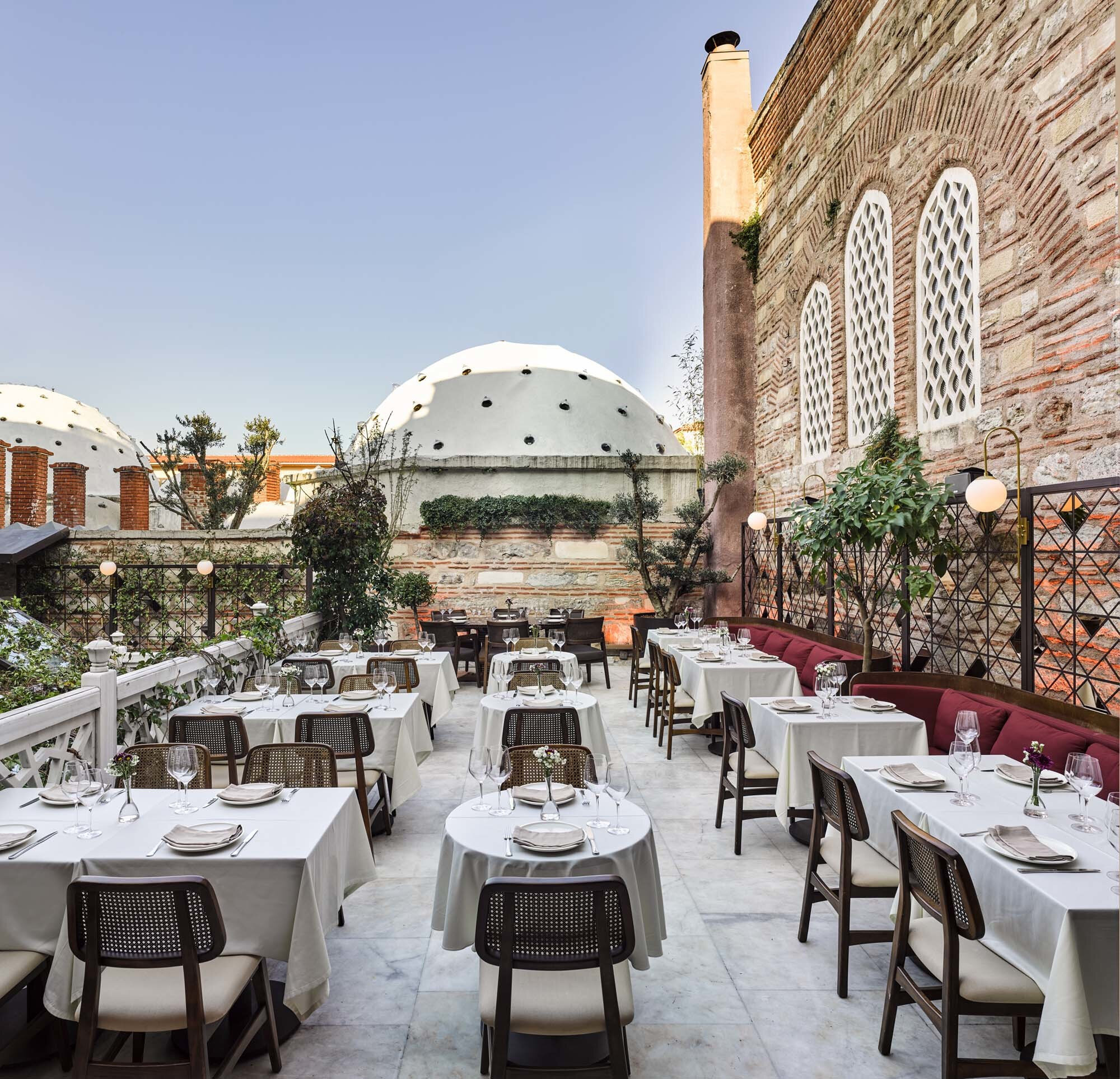 Lokanta 1741
My recent discovery was an old restaurant above an historical Turkish bath. Lokanta 1741 is located on the second floor of Cağaloğlu Hamamı, which is in the heart of old town Sultanahmet. This unique Turkish restaurant has indoor and outdoor rooms with a giant terrace with a bar. You can take a relaxing traditional Turkish bath and go upstairs to indulge yourself with amazing local menu. Around the same neighborhood there is also a new but still historical boutique hotel called Aya Sultanahmet. The hotel's wine cellar at the basement has the ruins of The Constantine's famous Magnum Palace where you can do local wine tastings. And if you go upstairs, you can try modern Turkish cuisine items by the fireplace and enjoy magnificent view of Hagia Sophia.
Although the European side is more popular, I think the Asian side also has undiscovered gems to offer to Istanbul's visitors. Sumahan On The Water in Çengelköy is one of them. Definitely my favorite place to spend a night. This former alcohol factory was producing Suma or Turkish rakı during the 17th century. After its five-year renovation, it now offers modern rooms by the Bosphorus with complimentary daily boat transfers between old town and the hotel. While in Çengelköy, try the famous local yoghurt with icing sugar which you can find at the historical Çengelköy tea house every day. Pickles go very well with Kokoreç which is another local street food item. My other secret spot in the city is Poyraz Çapari in Poyrazköy, a Black Sea town only 30 minutes away from the city center. With its unique architecture, this traditional fisherman town offers a lot of local organic products such as chestnut honey, goat milk cheese, and walnut jam. You can see the local sellers along the way after you enter the town. During the summer they set the tables on the beach. Your feet touch the sand, you hear the waves of Bosphorus and watch the lights of the new masterpiece, the Yavuz Sultan Selim Bridge. Just magical. They also set bonfires on the beach, where they barbecue daily fresh fish.
Visiting ceramic ateliers in the streets of Balat, exploring local antique stores in Bahariye, taking pictures from the hills of Nakkaştepe Garden, discovering handwritten books at Nevmekan Library in Üsküdar, shopping at the secondhand market in Feriköy, trying local Turkish breakfast in Prince Islands, and tasting Balkan cuisine at Bayrampaşa's restaurants would be my other suggestions.
If there was one neighborhood in Istanbul worth exploring that captures the undiscovered heart and pulse of the city, what would it be and why?
Istanbul has hidden gems in its every corner. Among all the other unique neighborhoods I think Pera-Beyoğlu area still offers the most exciting discoveries. This old town of Genoa dynasty today the center of art and nightlife of Istanbul. Art deco buildings, high ceiling apartments, historical bars and restaurants, cobblestone streets are the signs of glamour of Pera's old days.
Because Istanbul was the capital of Ottoman Empire, you will be amazed by the embassy buildings of many countries build in 19th century. One of them is now one of the most beautiful Soho House in the world. This former American embassy which used to be an Italian palace now offers different restaurants and a five-star hotel to its visitors.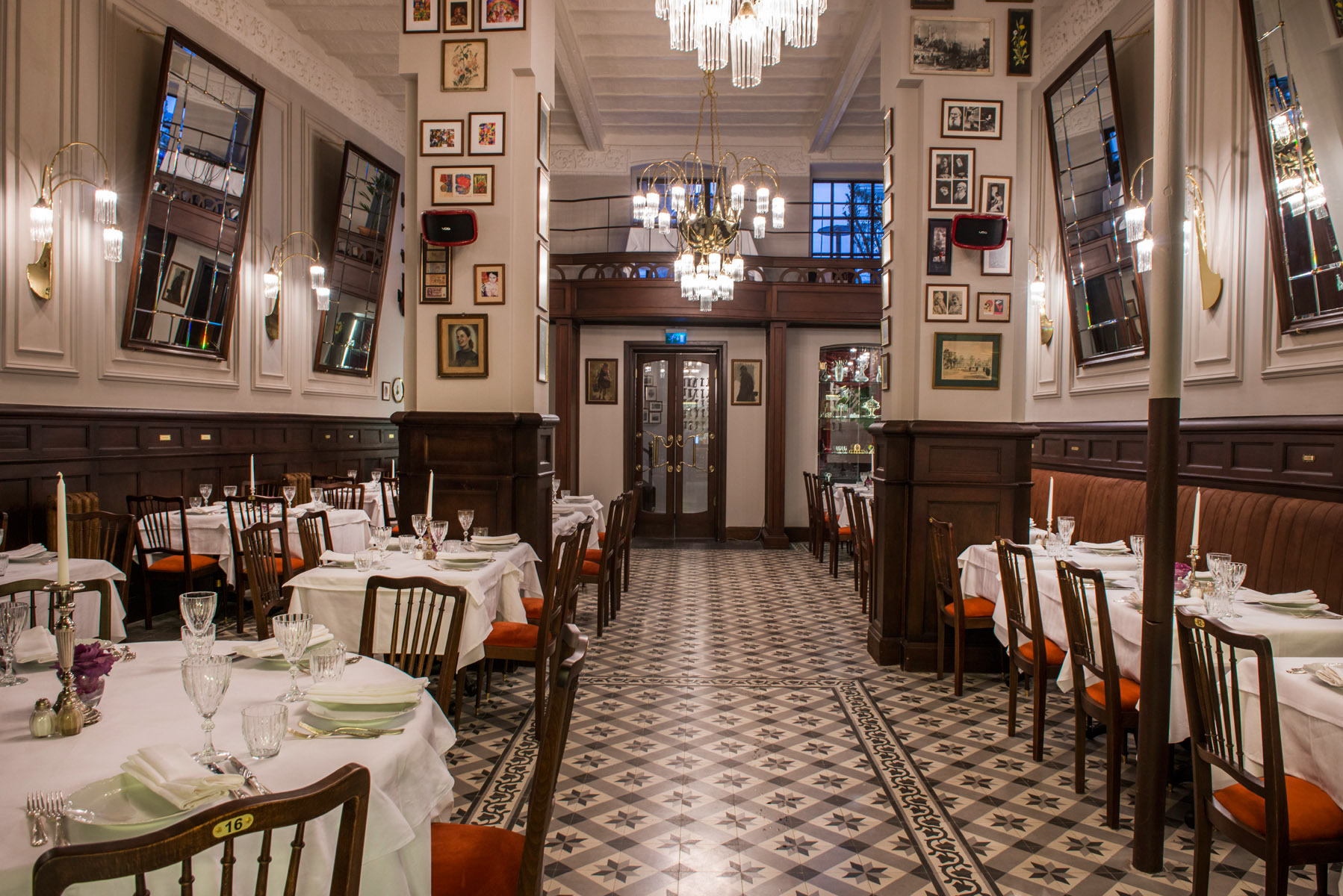 Rejans
When it comes to visiting historical restaurants in the neighborhood my first suggestion is Rejans, open since 1924. This historical venue successfully represents minority cuisine in the heart of the city. Old tiles, antic piano, Russian paintings and Art Deco architecture will take you back in to 1920s. I strongly suggest you try Armenian meze ''Topic'' and homemade Russian cocktail called Gold Vodka.
Before dinner at the restaurant, you might want dress like in the 1920s and visit the oldest hat store of Turkey. Madam Katia Hat Store is a time machine. Located in a state-of-art arcade built in 1870, the shop still offers the most unique hat designs in town.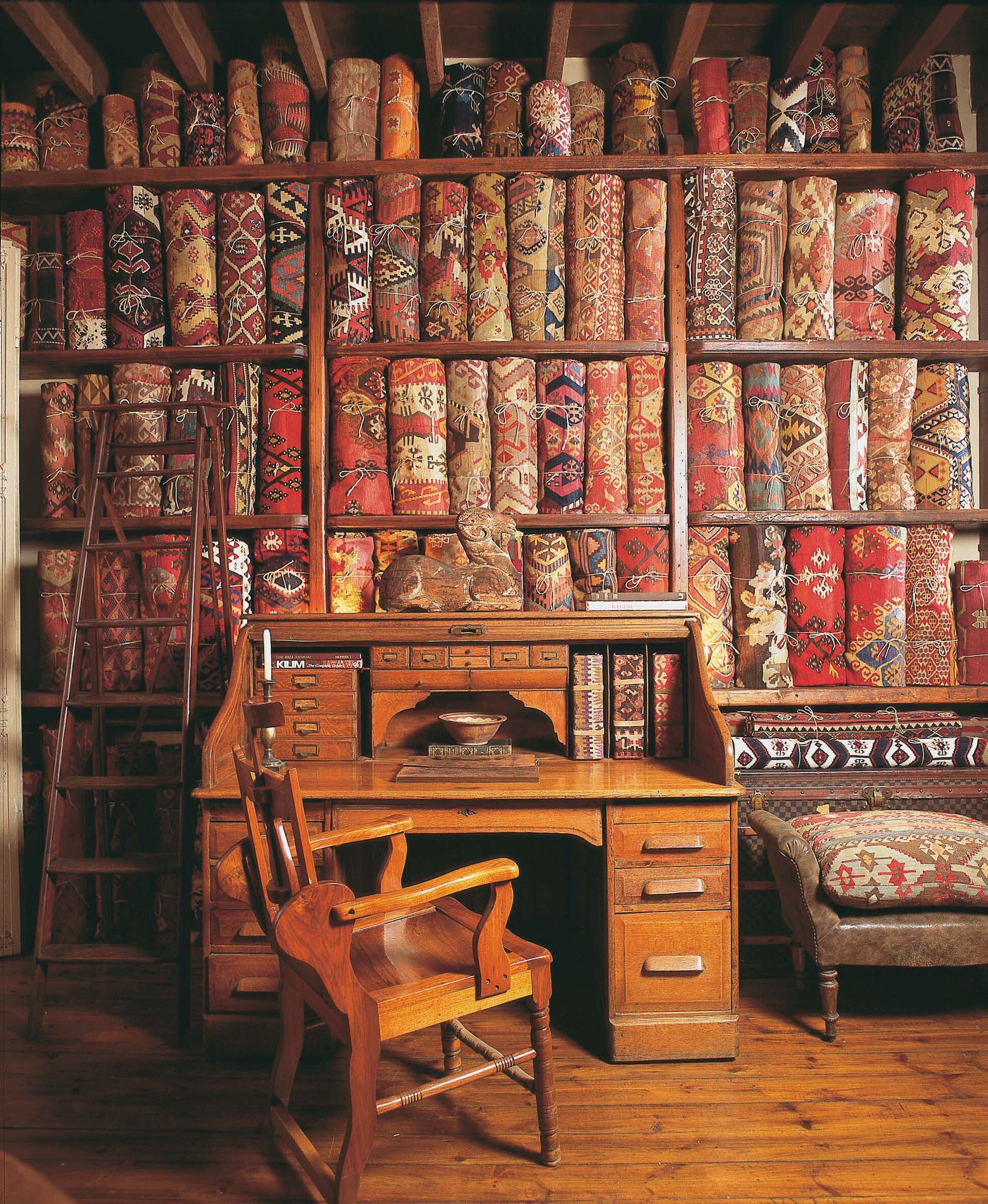 Alaturca
I find Çukurcuma area very nostalgic as well. These hilly streets offer lovely little antique shops where you can find one-of-a-kind historical pieces from furniture, paintings, sculptors, porcelain, records, books and of course carpets. My favorite, Alaturca, stands out with its giant size and high ceilings among the rest. This two-floor shop with its romantic garden offers valuable items to art collectors. Bear in mind that you might need to call for an appointment.
And since you are in Pera, Galata Dervish Lodge would be an amazing place to visit to feel Istanbul's spiritual vibe. The lodge was built in 1491 and was the first Mevlevi house in Istanbul. Aside from designated cultural centers, this is one of the only places in Istanbul to watch the dervishes. On the first floor is a ''Semahane''. The dervishes' 'whirl' and it represents a spiritual journey as they turn towards the truth of God, combining the three fundamental components of human nature: heart, mind, emotion, and body.
What are some of your favorite weekend getaways within Turkey?
Although there are many unique destinations to discover in Turkey, when it comes to weekend getaways I always go with Cappadocia. This volcanic historical neighborhood is only one hour flight away from Istanbul and has a lot to offer to its visitors. Hot balloon tours are quite famous and it is in the bucket list of many tourists, however my favorite activity in this old antic city is camping in the Rose Valley. This little adventure starts with horse-back riding with a professional guide. On the way to final camping destination, you discover hidden churches along the valley and give little breaks to take pictures of breathtaking views. Bonfire dinner, local wine tasting under the stars and listening to live guitar music in the silence of valley is just amazing. Also catching the sunset and sunrise is another experience.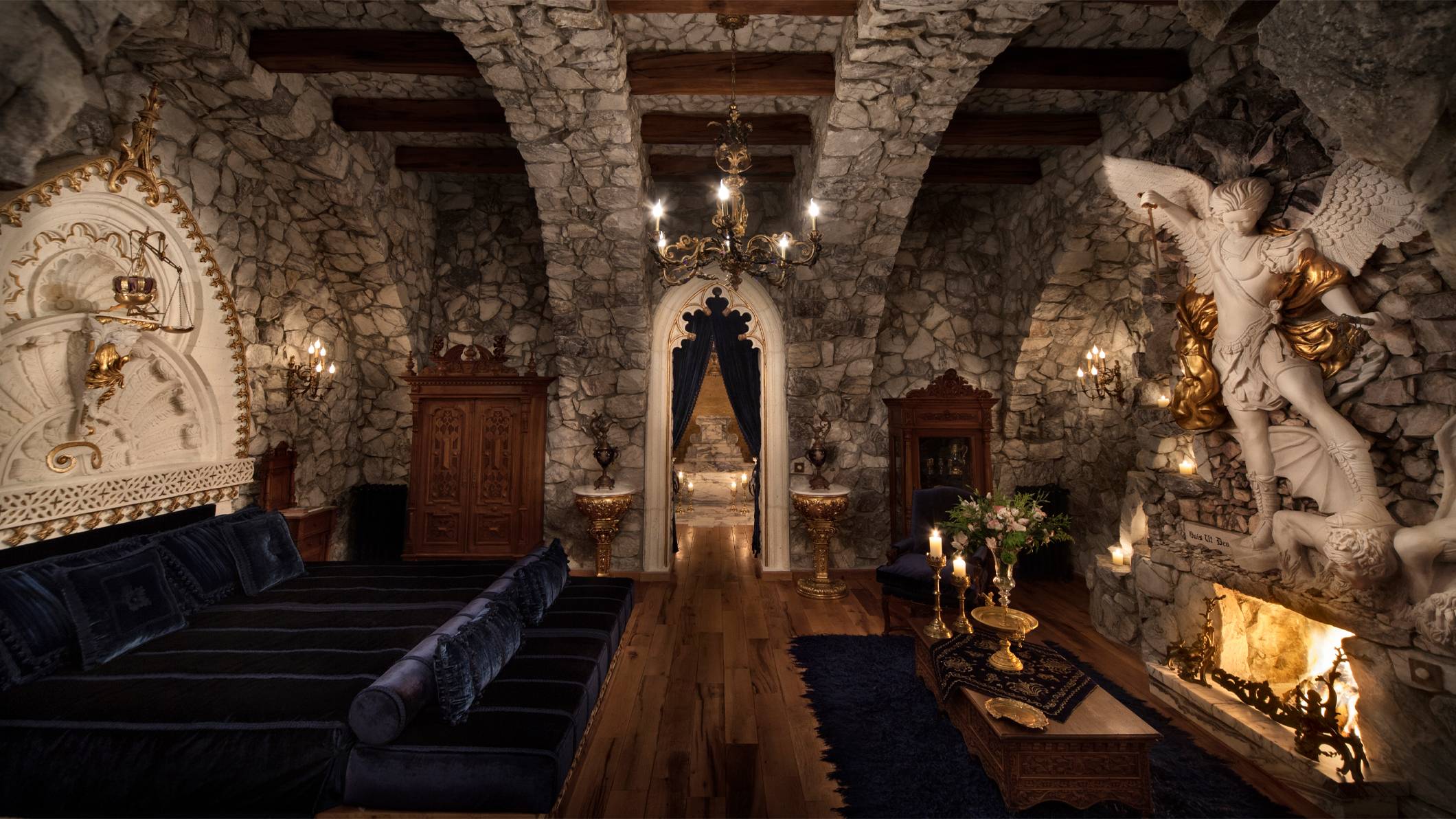 Sacred House
If you want to do short horse-back riding and spend the night at a boutique hotel my suggestion would be definitely Sacred House. This 18th-century mansion offers themed rooms with state-of-art sculptures of different angels from the Holy Bible. Giant stone fireplaces, marble bathtubs, silk carpets and velvet bathrobes are just enough to pamper someone. The spa area called Dante's Inferno is by itself a reason to stay at this holistic hotel. Its cave pool is covered with blood-red titles, sky windows, and Chester style leather armchairs by the fireplace are eye catching details of this unique area of the hotel. After a relaxing experience, visit Cappadocia Reserve Restaurant to try local dishes and fusion recipes. This new contemporary restaurant also offers live music on weekends.
Sapanca is my other favorite weekend getaway destination which is only one hour away from Istanbul by car. The town is famous for its lake, ski resorts and local seabass. I strongly suggest a stay at Richmond Hotel by the lake. The hotel's spa and lake view rooms are just from another world. During the day time you can do the boat tours on the lake, go out for hiking in the famous Maşukiye forest, and do off-road ATV ride on the hills. For food, local seabass Şopali is the place to visit. This country style restaurant by a waterfall offers fresh farm seabass, local Black Sea cheeses and variety of different teas. If you are planning to visit Sapanca during winter, stop by at Kartepe Ski resort as well. Bonfire parties, live concerts, firework shows and guided snowmobile tours are popular. Even on snowy winter you still can go for a walk by the lake and enjoy the morning mist of breathtaking Sapanca Lake.
—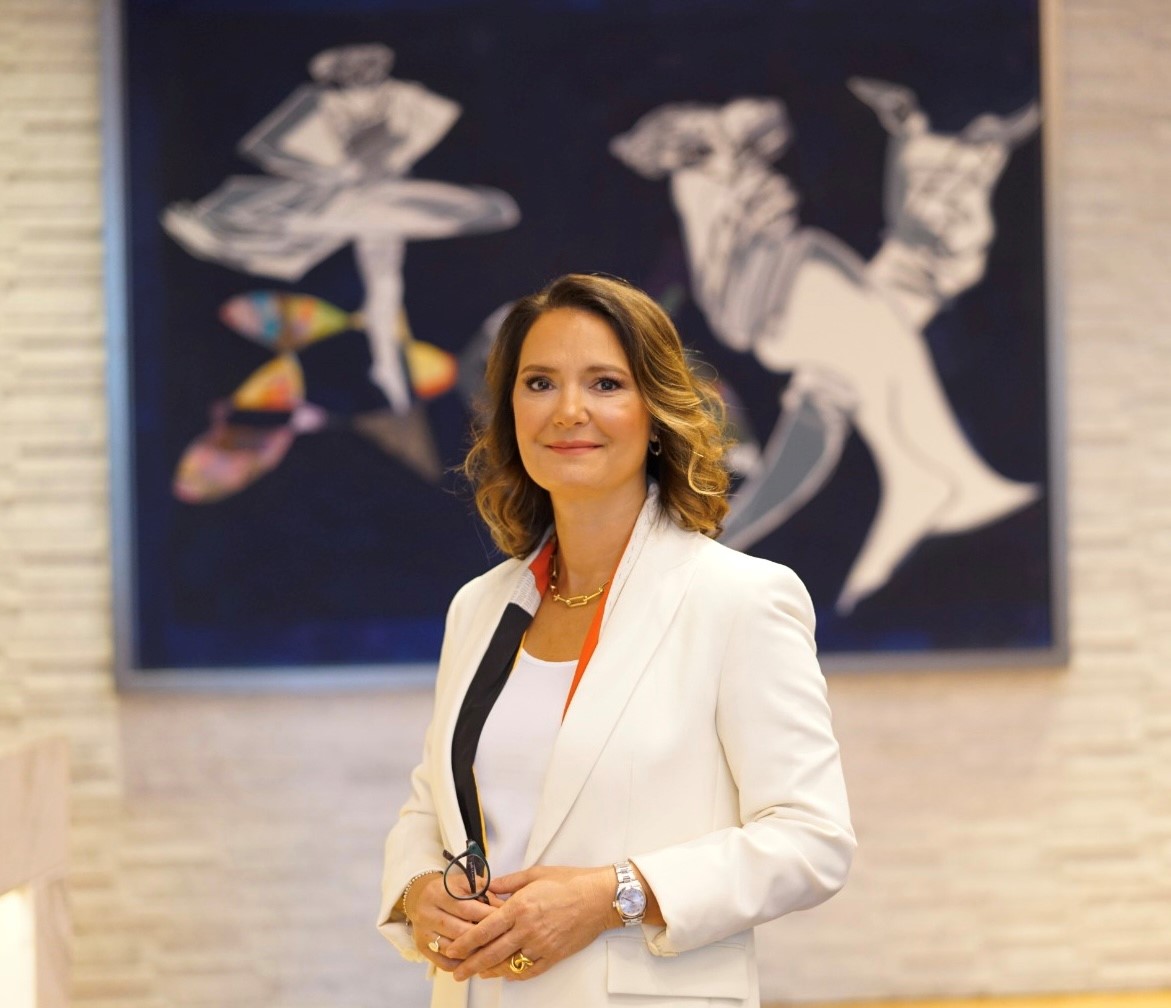 Deniz Met
Deniz Met is the Director of Marketing at Raffles Istanbul.
Istanbul has always been a 'hot' destination with no shortage of amazing landmarks. Beyond the known tourist attractions, what are your secret places and great finds?
The richness of history reflects on buildings, neighborhoods, food, shops and a lot more. As inevery city, there are Istanbul classics that must be visited during travels, however, these can be easily run through search engines whereas there are always hidden gems of the locals. If I were to give my essentials, I would go with my list below.
Must-visit:
• Kuzguncuk – On the Asian side, an authentic neighborhood with antique wooden houses, cafés and galleries surrounded by nature.
• Balat – Meaning "Palace" in Greek, Balat was one of the oldest streets in Istanbul. The beautiful historic wooden colorful homes go back to 50 to 200 years old, the most photographed buildings in the city as well as the most diverse district that has been home to the Jewish and the Greek Orthodox. Also, the St. Stephen's Bulgarian Orthodox Church has been renovated and is a must visit.
• Horhor Antique Store – A district in Fatih to discover antiques followed by a super local meal at Özkilis restaurant.
• Salt Galata at Bankalar Street – Designed by a French Levantine architect as the headquarters of the Imperial Ottoman Bank was undergone construction to accept visitors. A 650 sqm library, the digital representations of the Bank, and exhibition areas spread across the building is a must visit. Neo Lokal and the local yet cozy Miss Pizza would be good choices to eat while around.
• Eminönü – Stop by for a perfect lunch at Hamdi Restaurant when visiting the Spice Bazaar area, the restaurant is an old time classic with a perfect view and setting.
• Cihangir – Spend time in Cihangir neighorbood, which has Levantine architectural lines, where apartments are located in art deco style is one of favorites. Small cafes and restaurants and bars are there to discover where the bohemians of Istanbul are hanging out.
• Visit historical palaces and churches in Beyoğlu and Nişantaşı regions, where the architectural works of the Fossati brothers and the Balyan family are frequently seen.
• İstiklal Street/Beyoğlu – Visit Zilberman Galery in the most beautiful apartment Mısır Apartmanı on Istiklal street and the Panter Gift Shop for calligraphy pens and other handmade special writing sets. While being there don't forget to walk along the Boğazkesen street going towards Tomtom area to explore authentic boutiques and galleries.
• The German Library –The café inside has a great ambiance for a pit stop.
• Pera Museum – Visit the exhibition and explore the area. Pera is perfect to explore by foot. Walk around shops, bars, and restaurants. It is quite nice to have a high tea at the beautiful Pera Palace. Another option might be having drinks at the mesmerizing Soho House across the street (If you are a member in the house building – If not at the hotels beautiful restaurant Alice). Don't forget to stop by Misela's beautiful store to pick up cool handbags, leather goods by the local designer.
• Asmali Cavit – located at the most popular area of Beyoğlu, Asmalı Cavit at Asmalı Mescit is a true classic for mezze.
• Feriköy Antique Bazaar – It's a very nice Sunday program to visit Feriköy Antique Bazaar to collect gems and have lunch at Batard while you are in the area.
• Vintage Stores at Çukurcuma – A very nice scenery and welcoming locals assist you through their shops. Eat at Cuma, a brasserie, or at Hodan Restaurant, interpreting the classics of Turkish cuisine with exotic touches.
• Famous Turkish painter Haluk Akakçe's studio – mesmerizing art pieces to visit. Very close by Nişantaşı, you can walk towards the neighborhood after to shop or dine.
• Shop at Nişantaşı – From jewelry to concept stores, from boutiques to global brands Nişantaşı is one of the hottest spots to shop. Üç C and Urart are classics for jewelry. A must visit is Minoa, a great bookstore and a café for a calming break from the city. To eat while around: Tatbak – very traditional, a must visit lunch spot for kebab, lahmacun, kadayıf. From the Mediterranean cuisine Delicatessen, Beymen Brasserie, Kase No: 16 are classics. It's quite nice to explore Topağacı neighborhood bars during the afternoon for drinks with locals from Nişantaşı
• Sabancı Museum– Visit the exhibition and then have a delicious breakfast, lunch or dinner as to your preference with a beautiful Bosphorus view at the MSA Restaurant– run by culinary arts academy. It's also perfect to drop by for drinks.
• Shop at Bebek – A local boutique heaven. Midnight Express, Sorbe, Mehry Mu, Melis Göral, Juju, Tru, Sundei, Iris + Ivy, Anais Margaux, Lily & Rose all within one road Bebek is there for you to discover showrooms. You can discover even more just by checking the apartment bells while walking around. To eat: Mangerie, Bebek Balıkçı, Banyan, Lucca can be options. Also don't forget stop by the famous Bebek Badem Ezmesi – a traditional famous almond paste shop.
• Baylan – A sweet stop in Moda if you are in the Asian side or Bebek if you are in the European side to enjoy the well-known "coupe grillee" towards the beautiful view of Bosphorus.
• Cup of Joy and Petra Roasting Co. – Grab a coffee with a sweet accompaniment or have breakfast at Cup of Joy inside the Bebek Passage. Bebek Petra is also an amazing address where you can additionally enjoy lunch.
• Souq Dükkan – Most beautiful 'Rumisu' Scarfs – known for its silk and cotton patterned scarves at Souq Dükkan, Kanyon Shopping Mall.
• Yunus Karma – florist shop in Beşiktaş – not a florist actually, a flower artist!
• The "7-8 Hasanpaşa" – This bakery's delicacies are always a good idea with a warm cup of coffee or tea in Beşiktaş
• Ferry tour at Bosphorus – En route can be Moda, Kadıköy to explore around. Or even the princess islands depending on the season. When in Moda, I would recommend good food at Aralık, and cocktails at Fahri Konsolos. Basta would also be a delicious spot to drop by.
• Prinkipo Orthodox Orphanage – Enjoy a ferry ride to Büyükada and visit the historic orphanage which is known as the largest wooden building in Europe.
Eat:
• Karaköy Lokantası – An elegant restaurant with traditional Turkish food
• Rejans – A restaurant founded by Russians fleeing Bolshevik revolution. The menu consists of the old Eastern European favorites with a few Russian twists. Also has a variety of vodka and Russian music filling the background.
• Mangerie Bebek – for breakfast and lunch
• Arnavutköy neighborhood small local restaurants
• Apartiman Yenikoy – Lunch, Dinner or Drinks. A chef restaurant with amazing interpretation of dishes and very good cocktails.
• Amanda Bravo Bistronomique – For dinner. An innovative chef restaurant with simple yet delicious food. Amazing ambiance and mouth-watering cocktails.
• Havandan – for lunch
• Mikla – for dinner
• Çiya – for lunch
• Bebek Kahve – For breakfast. An easy early morning breakfast towards the beautiful blue of the bosphorus with the sounds of seagulls.
• Smelt & Co Balat – For dinner
• Isokyo – Contemporary Pan Asian restaurant located in Zorlu Center
If there was one neighborhood in Istanbul worth exploring that captures the undiscovered heart and pulse of the city, what would it be and why?
I would say Beyoğlu, Çukurcuma, Balat and Moda; with Istanbul it can never be just one place. The thing that these neighborhoods have in common is the fact that they have their own characteristics. Each gives me a different feeling and inspires us a lot while touring around. I love spending time at Beyoğlu, it makes me feel like I'm flipping through the pages of a history book. It is another thing to know that you can get there with Istanbul's first ever tunnel, the Karakoy – Istanbul tunnel. These locations have their own story to tell, with beautiful small shops and restaurants where you can spend the day while capturing fantastic photographs as well as feelings which will take you back in history.
What are some of your favorite weekend getaways within Turkey?
The indispensable part of corporate life is always weekend getaways. I am very lucky that there are countless options around Istanbul. I prefer getaways where I can be intertwined with nature. Narköy, a 1.5-hour drive, is one of my most unforgettable getaway destinations. It is a wonderful inner peace journey to nature, where I am completely away from the digital world. Adding to it, Longosphere Glamping in İğneada is my other one. After a three-hour drive, you get to a glamping area which you can enjoy the nature and activities. Of course, my gateways are not always related with only nature. One of the largest Princess Islands, Büyükada is also one of my favorite destinations to spend my time on weekends. You cannot not know the Splendid Palace in Büyükada. It is a destination in itself; peaceful, nostalgic and a magnificent building done by a Vietnamese architect. Lastly, a three- to four-hour journey by train or by car, visiting Eskişehir to go to the OMM Museum. A distinctive landmark designed by award-winning Japanese architect Kengo Kuma, a home to a modern contemporary collection inspired by the surrounding streetscape of Odunpazari and its history as a timber trading market.