The Great Escape: Dubai
October 19, 2022
Tara is the director of VIP content and communications at Tatler Hong Kong. She is a Saudi-born, Dubai-raised Indo-Canadian and a third-culture kid to her core. An MBA in aviation management led her to a career in public relations, during which she spearheaded the communications strategies for luxury clients such as Michael Kors, Longchamp, and TUMI across the Middle East. She now resides in Hong Kong, where she chronicles the lives of Asia's most influential through in-depth interviews and insider access into the most fabulous and important events happening in the city.
Can you share your essential haunts in Dubai? Beyond known tourist attractions, what are your favorite finds and secret spots?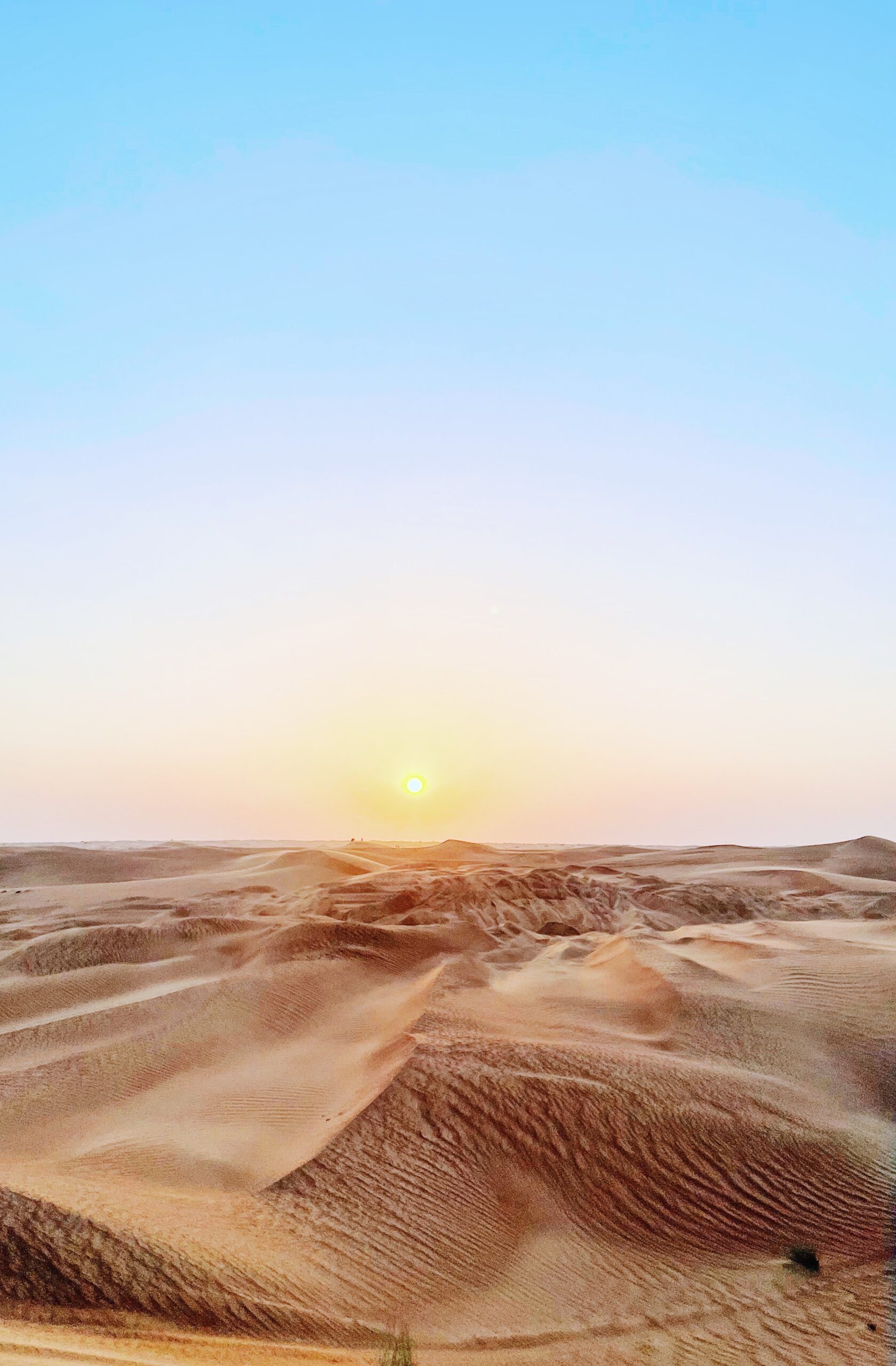 Desert Safari
What's more thrilling than dune-bashing? You can't come to the desert and not spend a day in the sand. You'll get picked up at 4pm and dropped home at 10pm. In between, you'll get to sandboard, go on a camel ride and have a Middle Eastern feast at a quaint campsite. Don't worry, you'll burn off all those calories when the belly dancer arrives!
At The Top @ Burj Khalifa
There's nothing quite like seeing Dubai from 160 storeys high. At The Top @ Burj Khalifa is one of the highest observation decks in the world. It's an Instagrammers dream and on a clear day, some swear you can see the curvature of the earth!
Kite Beach
If you're staying at a hotel, you'll likely already have a great pool to lay in, but Kite Beach is a local favourite and, it's free. Whether you want to go for a run, rent sun beds, surf or grab a burger at Salt, the beach has something for everyone.
Ski Dubai
Indoor skiing? Why not. The park maintains a temperature of -1 degree to 2 degrees Celsius throughout the year. With 3,000 square meters of snow, it's a real sight to see in the middle of the desert. If you're planning your trip during the summer, it's a surefire way to cool off in Dubai's 50C degree heat.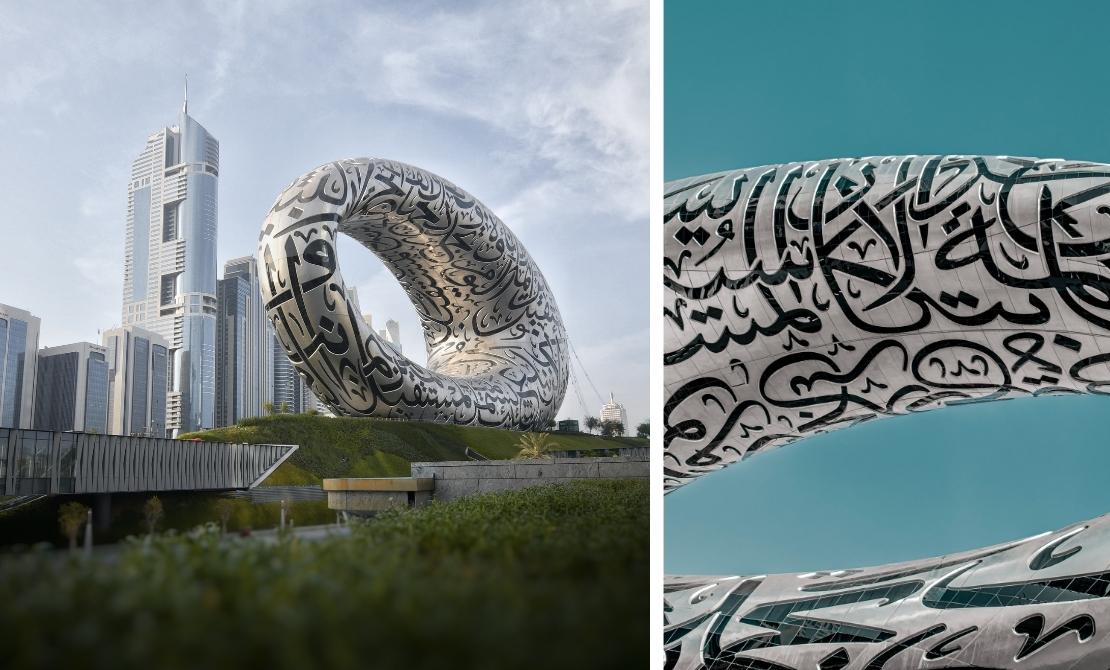 The Museum of the Future
Museum of the Future
Dubbed the most beautiful building in the world, the museum is likely the first thing major landmark you'll see on the highway as you're leaving the airport. It's a grand showcase of innovation and Dubai's plans for the future. The entire tour will take about an hour and if you think Dubai is done building for the future, this exhibition is a friendly reminder that it's only just scratching the surface.
Skydive Dubai
I personally haven't done this yet (hello, fear of heights!) but I don't know a single person who has skydived here and regretted it. The view of Palm Jumeirah from above is what makes this particular tandem jump so iconic.
View this post on Instagram
Arabian Tea House in Bastakiya
With all the newness of Dubai, sometimes it's wonderful to be reminded of its humble beginnings as a fishing village. Located in the Bastakiya neighbourhood, Arabian Tea House is open air restaurant serving delicious Arabic food. Take some time to walk through the lanes of Bastakiya too—it's one of the oldest residential neighbourhoods in Dubai, now converted into several local shops and galleries.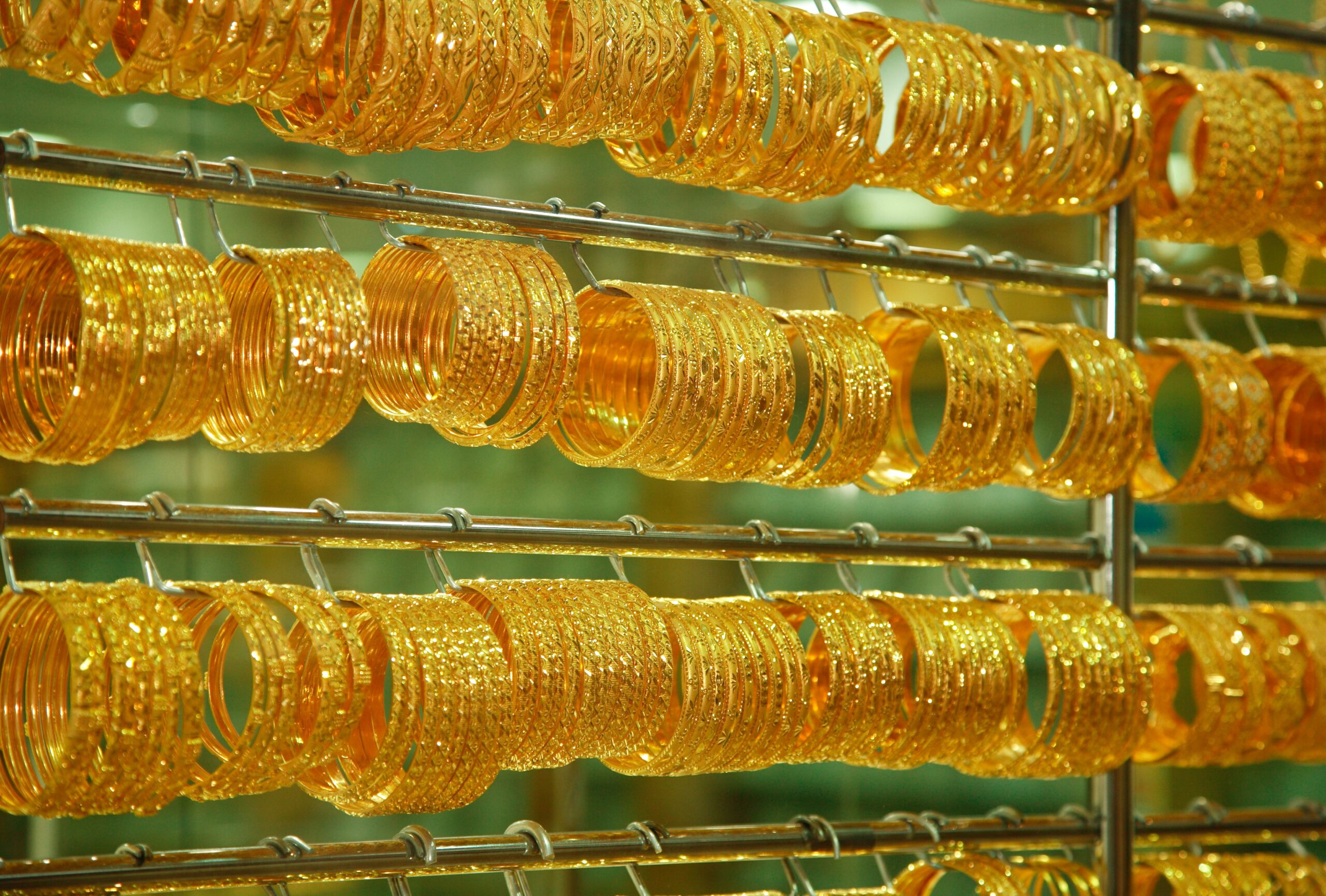 Deira Gold Souk
For all your gold and diamond needs. There is of course the new Gold and Diamond Park in the heart of town, but if you're in Dubai for the first time, it's worth seeing where it all started. Plus you can take an abra ride along the creek to the souk! It doesn't get more authentic than that.
Shop at:
Dubai Mall
Mall of the Emirates (if Dubai Mall is too overwhelming)
O De Rose , Kulture House and Comptoir 102 are Middle Eastern concept stores with a twist. These shops are treasure troves of accessories made by regional talents.
Visit:
Al Serkal Avenue
It's an open space for arts and culture and homegrown creativity. Think art galleries, curated retails experiences and specialty coffee.
Ripe Market
It's a platform for local farmers and small business owners to sell their products. It runs weekly across several locations in Dubai. It's got food, diverse crafts and family-friendly entertainment.
Daytime feasts:
Sure, you can always do the fancy fine dining thing, but if you you're just looking for wholesome, good food (and a sometimes a side of shisha), here are my personal favourites:
Al Safadi
Ostadi Kebab
Three by Eva
Seva
Carine – a family favourite at the Emirates Golf Club
3 fils
Canary Club
Bonus: Antar Cafeteria. An institution for good shawarmas and fruit juice of any kind. Special mention for Al Reef Lebanese Bakery, that has recently closed its flagship branch.
Nighttime feasts:
Plenty to choose from at Dubai's International Financial Center (DIFC) – Indochine, Clap, Shanghai Me, Chic Nonna, Alaya, Sucre
There are also:
Sushi Samba
Coya
Inti
Jun's
The Maine
Ossiano at Atlantis The Palm, for a truly unique underwater experience
Eat and laze by the water:
Twiggy by La Cantine
Nammos
Jumeirah Beach Hotel (for the perfect views of the Burj Al Arab)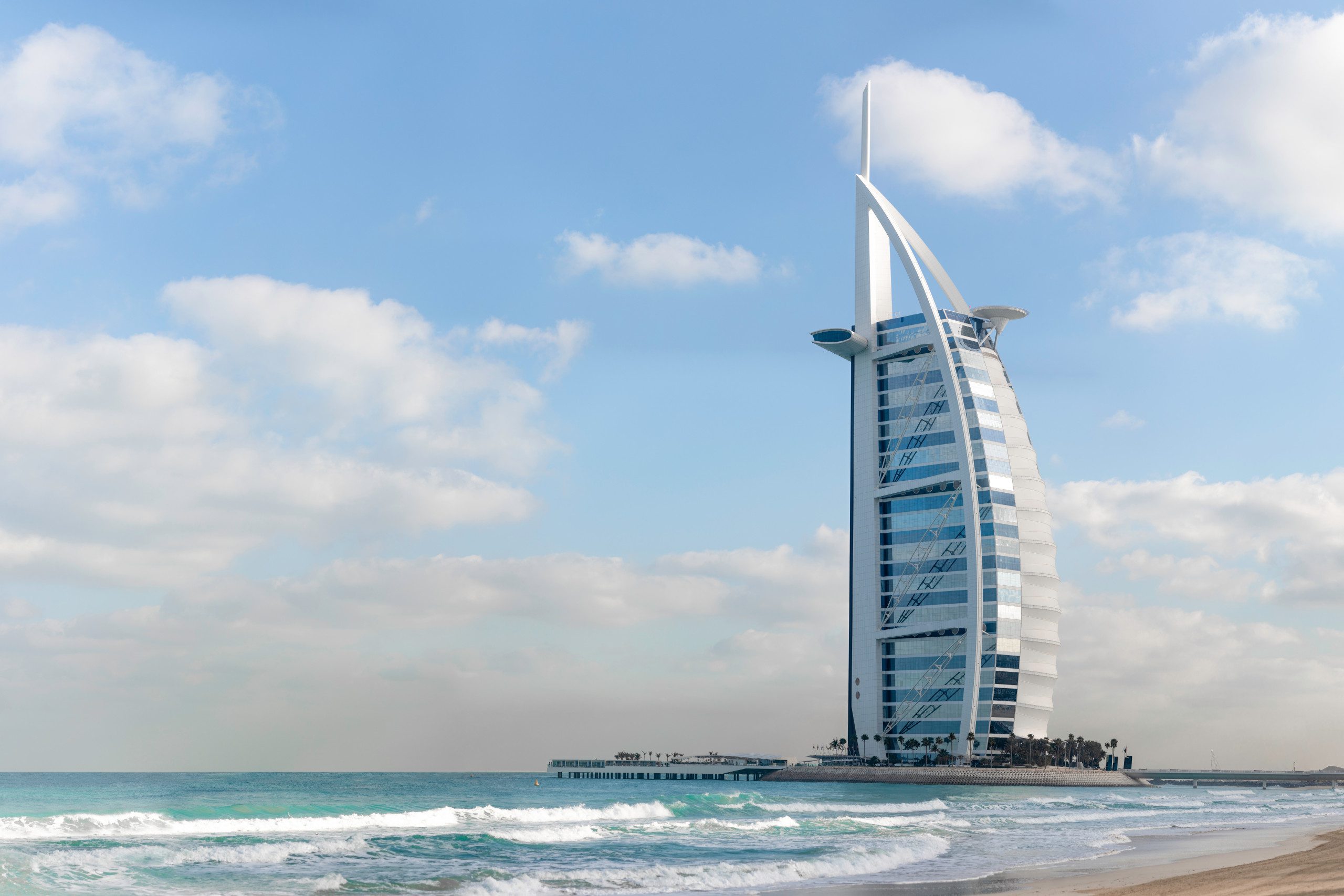 There is lots to do in the UAE. Where else in the world has so much magic been created in such a short period of time? With 425 Guinness Book of World Records to its name, it's almost hard to believe that the UAE itself is only 51 years old. This isn't an exhaustive list of Dubai by any means. Dubai changes so quickly, that in a month there will be umpteen new venues to see.
But as someone who spent their whole life in Dubai, what I will say is this: when you get there, don't get sucked in by the bling and over-the-top stories you've read on the Internet. Dubai has all those things, yes, but it's got a heart of gold (OK, pun intended). Led by ambitious visionaries, the rulers of the city have always strived to do the best for their people. The people are kind, tolerant, and generous, and the energy in the city will have you feeling like you can achieve anything in life. In Dubai, the future is now. That's its secret sauce.