As Childhood Cancer Awareness month draws to a close, we join the millions affected by this devastating illness to reflect on the work that's done year-round to help change the reality we live in – that is, 43 children are diagnosed with childhood cancer every day.  
As communicators, we seek opportunities to be agents of change in our time away from the office, because we're passionate about joining those raising awareness for this incredibly worthy cause. It is all in an effort to live in a world where childhood cancer doesn't exist one day.
There is undoubtedly much work to be done, but the good news is there are many non-profit organizations working hard every day with the goal of eliminating all childhood cancers.
National Pediatric Cancer Foundation
Earlier this year, the inaugural Fashion Funds the Cure Fort Lauderdale made its debut in South Florida, which benefits the National Pediatric Cancer Foundation. For 13 years, Fashion Funds the Cure has been a celebration of incomparable strength and courage as girls and boys battling cancer walk down the runway in fashionable clothes, and dressed as what they aspire to be when they grow up. It's a chance for these children to live out their dreams of tomorrow.
I joined the planning committee for Fashion Funds the Cure Fort Lauderdale, which was led by two inspiring people, Leah and Ricky Huff. The Huff family hosted this event in Fort Lauderdale for the first time in honor of their son, Theo, who was diagnosed with a rare form of childhood cancer called Alveolar Rhabdomyosarcoma at the age of five months old. Theo unfortunately passed away at the age of 19 months old in October of 2016.
National Pediatric Cancer Foundation funds clinical trials and collaborates with a network of cutting-edge hospitals across the nation to fast-track less-toxic, more targeted treatments. Capitalizing on the strengths of researchers from a variety of scientific fields, National Pediatric Cancer Foundation streamlines the process of protocol development in the hopes of delivering more personalized medicine to children with cancer. To learn more about how you can get involved, visit www.nationalpcf.org. 
The Andrew McDonough B+ Foundation
My colleague Merissa Muller, partner-in-training, found her calling in healthcare after years of raising awareness and funds for the University of Delaware's UDance Dance Marathon, which benefits the Andrew McDonough B+ Foundation. Much like Fashion Funds the Cure and National Pediatric Cancer Foundation, the organization was spearheaded by parents who lost their son Andrew to cancer at the age of fourteen. Joe and Chris McDonough created the B+ (Be Positive) Foundation in 2007, named after Andrew's blood type and life motto, to fund critical, cutting-edge medical research and is now one of the largest providers of financial assistance to families of kids with cancer in the United States thanks to events like UDance.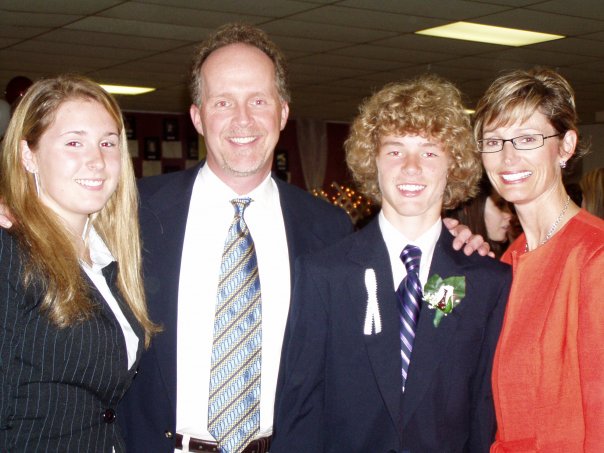 The McDonoughs
UDance became the nation's fifth largest dance marathon by hosting events year-round in memory of the brave children fighting cancer. These efforts culminate in a dance marathon every March where "B+ Heroes" – children fighting cancer who are sponsored and befriended by groups of college students – are celebrated and spend the day playing and starring in a talent show. Thousands of participants pledge to dance for twelve straight hours at UDance so that one day, they won't have to. One day, they hope to dance in celebration of a cure. If you'd like to learn about how to get involved, visit http://udancedelaware.org/.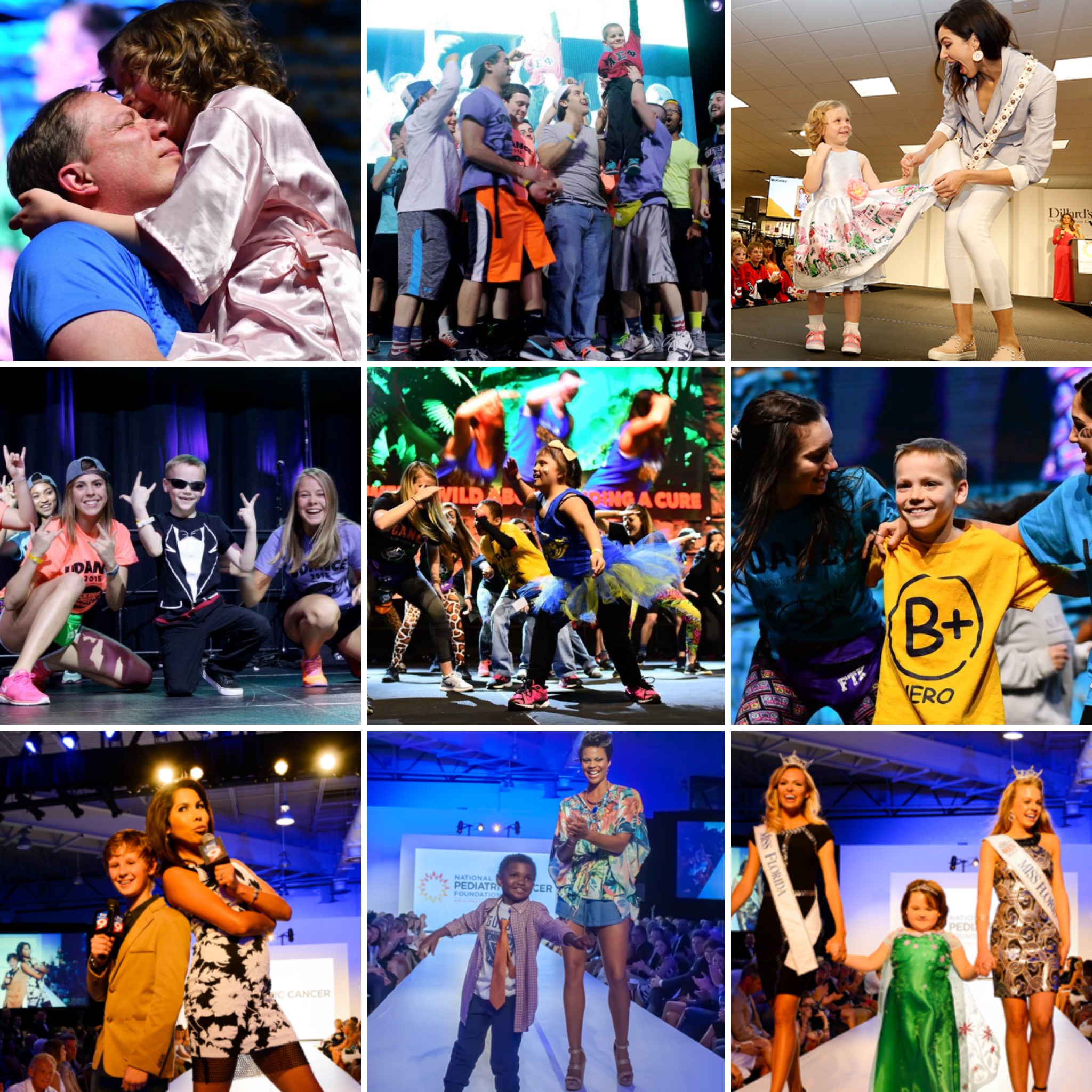 Organizations like the B+ Foundation, National Pediatric Cancer Foundation, and a multitude of other groups play a huge role by instilling hope in communities across the nation. Our passion and efforts create a ripple effect that make a future without childhood cancer possible.
Cancer is a disease that does not discriminate – the same sadness Theo and Andrew's parents experienced inflicts 15,000 other families each year. However, advancements are being made and envisioning a future where there is a cure allows us to continue on the relentless quest to improve human well-being. It is our duty, driven by hope. And it is one that has already reaped many rewards.