Ashley Lumm
Vice President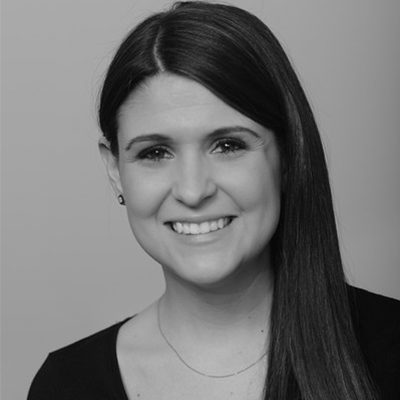 Ashley is the Midwest Director of Strategies & Analytics. She is an experienced digital brand professional with a background in online measurement and analytics, brand marketing, corporate communications, community management and social strategy development.
In her current role, Ashley develops digital strategies to directly impact ROI, lead generation and KPIs. Using her expertise in digital advertising, content strategy, email marketing, and knack for combining digital media, PR and traditional marketing, Ashley has helped guide strategies for nearly every industry, from smart home technologies and cloud-based contract software to the banking industry, health insurance providers and start-ups.
Ashley's diverse experience combined with her expertise in measurement and analytic tools like Cision, Radian6, Sysomos Heartbeat and MAP, Google Analytics, and more bring a unique and analytic-minded approach to every program.
Prior to joining Finn Partners, Ashley managed brand reputation and online communities for an e-commerce site, developing strategies that improved integration and brand consistency across marketing channels, increased awareness, drove conversions, and improved online customer service. She also served as a corporate communications spokesperson for a home improvement manufacturer.
Ashley graduated with a B.S. in journalism and a minor in marketing from Bowling Green State University in Ohio.